What do you wear to trek through an obstacle course of mud and water that spans more than 10 miles and 2,000 ft of elevation change? Let me introduce you to the Inov-8 X-Talon 190, the Ultimate Footwear For Me To Run a Tough Mudder.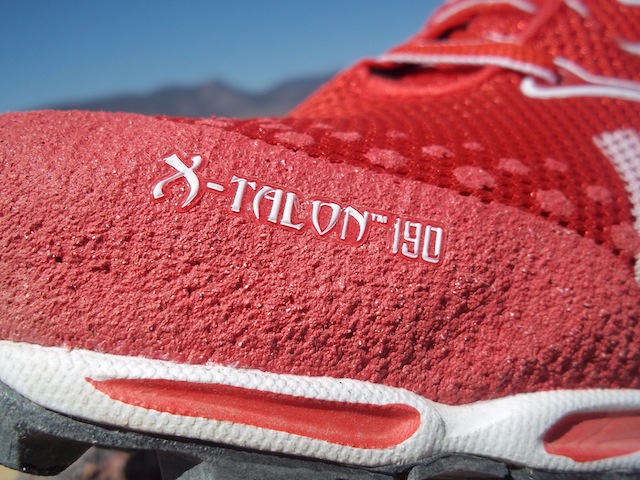 Let's Be Clear Shall We
I am not affiliated with Inov-8. While I love their shoes, I don't work for them and don't get any benefit from writing this.
The same is true for the Tough Mudder organization. Sure I ran the Beaver Creek event and finished in the top 5 wearing these shoes. That doesn't mean I get to speak for their organization.
Got it?
So I researched footwear options that would work for me to run the Tough Mudder event. My research led me to Inov-8 and specifically to their X-Talon 190s. It is my own personal opinion these are the ultimate footwear for me to wear while running the Tough Mudder. Neither organization has affirmed my conclusion, but one organization wishes that this be a bit more clear than it was before.
My apologies for any applied endorsement by either organization.
Inov-8, The Company Behind the Ultimate Footwear to run a Tough Mudder
While searching and scouring the web for information on the best footwear for running the Tough Mudder there was one brand that kept getting ridiculously high praise – Inov-8.
Now as a techno-geek and one who recently attended a training class to become a Certified Innovation Leader (CIL) anything with the word Innovate piques my attention. But there was more behind this company than a cool name, another cool name…
Junyong Pak
Now that name may not ring any bells, but Junyong Pak won the title of the World's Toughest Mudder 2011. After a big of digging I discovered that Junyong ran in Inov-8 X-Talon 190s – Nice, right!?
So I headed over to Inov-8.com to check out their products in more detail. After digging and digging I concluded that the Inov-8 X-Talon 190 is indeed the Ultimate Footwear For Me To Run a Tough Mudder.
Why the X-Talon 190 is the Ultimate Footwear For Me To Run a Tough Mudder Footwear
The decision for me boiled down to four reasons. As I sifted through options I couldn't find anything else that delivered on all four of these aspects to become the Ultimate Footwear For Me To Run a Tough Mudder Footwear.
Minimal Sole
This was high on my list because of one word: proprioception.
Let's dig into it a little. From Merriam-Webster's definition of Proprioception we get this:
PROPRIOCEPTION: the reception of stimuli produced within the organism
Our feet were designed to deliver feedback as we walk, run, or generally just explore. But when we wear thick soled shoes or boots that feedback is cut off. By shrinking the sole we allow that stimulus back into the game.
While I've heard of people running the Tough Mudder in bare feet I wanted some protection. The Inov-8 X-Talon 190 delivers with a minimal sole to allow feedback while still protecting my feet from the Colorado rocky terrain.
---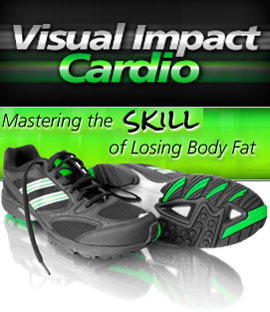 Visual Impact Cardio
If you are looking for state of the art information on aerobic training to add to your workouts, check out Visual Impact Cardio.
Rusty rocks the conventional boat again with this program and challenges conventional wisdom with info like…
How Stubborn Body Fat is more sensitive to insulin, less sensitive to adrenaline, and has less blood flow compared to "regular" body fat.


---
Extreme Mud Tread
Slip sliding away. The Tough Mudder is aptly named – everything is covered in mud and mud is … well slippery. So when I was searching for the Ultimate Footwear For Me To Run a Tough Mudder I wanted to find something that would reach out and rip through the mud with some serious tread.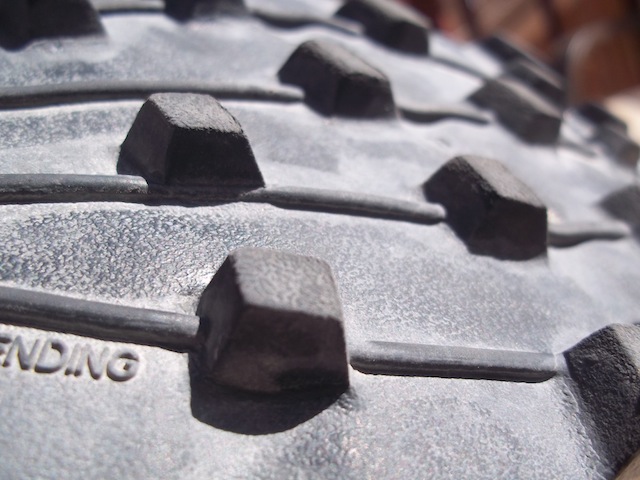 Check that tread out. It is meant for ripping through trails and mud, perfect.
Drainage
The Tough Mudder also has lots of water obstacles. The ultimate footwear for this event will need to be able to live through multiple transitions in and out of the water. As I searched I found lots of shoes that had mesh uppers, but very few that offered mesh along the entire sides.
I found several people who said this shoe would completely drain with one or two strides out of the water. I concur. My second adventure led me to jog through a nearby stream, ok really just a slight trickle. There was enough water to soak my feet, but as soon as I stepped out the water was gone (except for my cotton socks – those must go).
Light Weight
Trudging through more than 10 miles and 2,000 feet of elevation change on the Colorado Tough Mudder course had me wanting to minimize any weight I can. No need to haul more than I need, right?
Well the Inov-8 X-Talon 190 is named that because the shoe weighs in at 190 grams. Wonderfully light weight.
I'm sold. A shoe from a company with a cool name, that met all four of my feature requirements, then to top it off – The Shoe Is Red!. So I love red, having the shoe my favorite color was just icing on the cake. An excellent bonus for me.
Work Into Minimalist Shoes
Going from typical running shoes with a suspension system all their own to a minimalist running shoe like the Inov-8 X-Talon 190 is a process. If you don't work into minimalist shoes you will undoubtedly get injured.
A quick search for minimalist shoes stress fracture you'll find more than 36 thousand results. Don't add yourself to the list of people searching and reading these links. Work into minimalist shoes.
The simplistic answer is to take a gradual approach. A better answer is for you to jump on over to BareFoot University and read their BareFoot Running – How To Guide. I know, I know your not barefooted – with the Inov-8 X-Talon 190s you are shod, but shod in excellent minimalist shoes. Still these shoes have a thin sole and you should work into running with them as Jason Robillard outlines in his excellent how to guide.
The key is building up the strength in your foot to run naturally. That takes time.
I've wanted to transition to minimalist running shoes for a while, so I've been preparing myself along the way. I own two pairs of Puma shoes that have a minimal sole. I've been hiking in them for the past three years. I will also occasionally run in them. Carefully watching my gait and how I'm landing, or better yet lifting my feet.
Take your time working into minimalist shoes.
Review of the X-Talon 190s, the Ultimate Shoe For Adventure Racing
I've had min for all of a week now, but I've been out on them for three different adventures and all I can say is I'm loving these shoes.
2.28 Mile Trail Run
My first day with the shoes I found a trail nearby that offered some variety: pavement, grass, sand, rocks, and even a small stream crossing. It was perfect, if not a little longer than I might recommend for new shoes. Still I was hoping my Puma-training has been helping and it did.
The shoes are definitely made for offroad use. When walking or running on hard surfaces they sound like soccer cleats – click, clack, click, clack. I doubt the tread would hold up for many miles of use on the hard stuff – trail shoes. (So maybe I need to get another pair of Inov-8 shoes with the same upper but different tread. Hmmmmm.)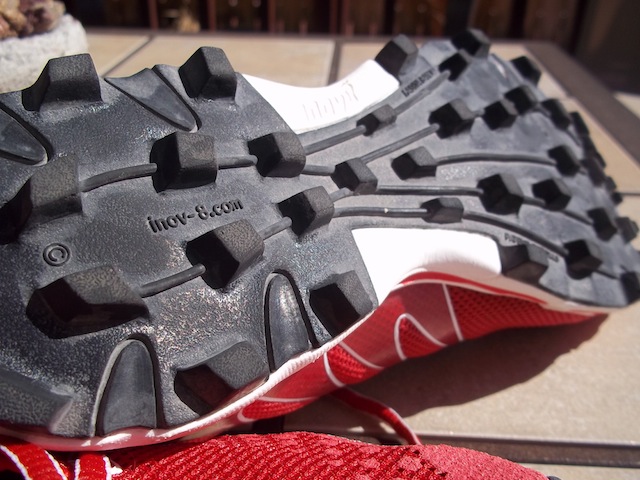 But as soon as I stepped off the pavement these things started to shine. I felt … connected and free. That may sound like an oxymoron, but let me explain. The tread connected each step to the ground. I felt rooted, ready to take off in any direction, perfectly prepared to move. Which is why I felt free. The shoes were light weight. The combination made me feel completely agile and ready to rock and roll through anything.
Bring it!
The first run in the Inov-8 X-Talon 190s was wonderful. I came home wonderfully pleased with my new purchase and even more convinced these were the Ultimate Footwear For Me To Run a Tough Mudder.
Hill Sprints and Stream Run
My second adventure in the X-Talon 190s brought me to a desert like hill near my house. The terrain is varied from sand gullies, desert grasses, some cacti, and even some small animal holes. I found it perfect. I love running hill sprints, but now with these shoes I searched for some off road elevation change and challenging obstacles.
Remember proprioception? This is where it came to life. I played. Jogging down, sprinting up. Walking down, sprinting up. I made it 5 times before calling it quits for the hill sprints.
But you see something else caught my eye. At the base of the hill is a drainage ditch. A concrete stream. In the bottom was water, not deep, but there were sections that were a few inches deep. Deep enough water to make me wonder; wonder how these shoes would feel while running through water.
I just couldn't resist. I ran right down into it and started jogging along with the flow of water, splashing with each step. I had to look ridiculous. Here I am a grown man, splashing in the stream, with a smile growing bigger with each step. These shoes are amazing.
The concrete surface was covered in algae, but the X-Talon 190s gripped right through it providing solid footing – again connected and free.
Then the test came. I ran up the bank of the ditch, without slipping! By the time I was at the top the shoes felt completely empty. I didn't slosh at all. That's different. Any other shoe I've had became a never ending slosh bucket when they got wet. Not these. It was only my cotton socks that retained any water. I will be updating those to some smart wool socks to hold in heat but drain quickly.
Adventure number two was convincing me even more how much I'm enjoying these shoes. In some odd way I'm starting to think about when I can run again – what's wrong with me?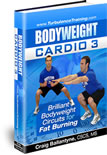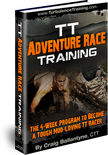 Training For Tough Mudder – Turbulence Adventure Training
If you want a program to help you get ready for an adventure race, like the Tough Mudder. Or if you just want to get in the best condition of your life, then you may be interested in this program from Craig Ballantyne. Check out his
Turbulence Adventure Training Program
.
Hiking
My third adventure was slower, a hike. Nothing extreme but I wanted to see how they felt when I wasn't going hard. The trail we hiked was only 2 miles but had just over 800 feet of elevation change.
The tread is amazing, have I said that already? It didn't matter what type of surface we hiked through but these things just held on tight. Both my wife and daughter slipped a few times, but not me in the X-Talon 190s. My feet were connected and I was feeling free.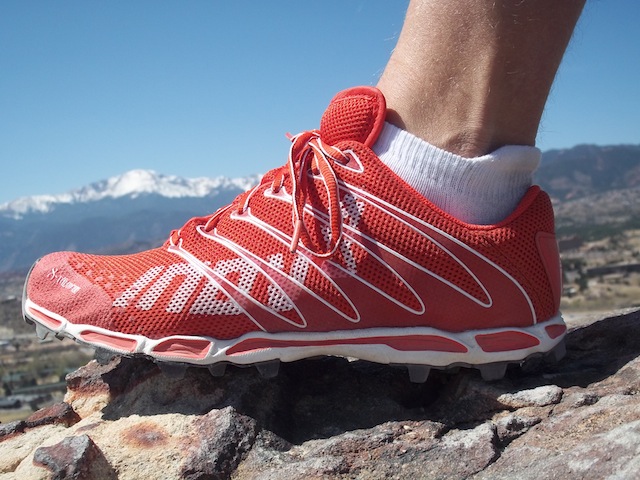 Inov-8 X-Talon 190 – The Ultimate Footwear For Me To Run a Tough Mudder
I'm sold and am loving these shoes. Time will tell how they hold up and if I continue to feel like they are the Ultimate Footwear For Me To Run a Tough Mudder after the event in June.
What is your choice for the Ultimate Footwear For You To Run a Tough Mudder? Have you tried Inov-8 shoes? Let's hear it?