Hold onto your seats, this interview is a wild ride with David Siteman Garland from The Rise To The Top. We talk about his online show full of incredible interviews with marketeers from online and offline businesses, his amazing body transformation story, and more on how to create awesome interviews. Check out the full interview and show notes …
Interview With David Siteman Garland

The Rise To The Top
If you haven't heard of David Siteman Garland, well … you should. Seriously, if you are interested in online
marketing, innovation, marketing, or just hearing from incredibly cool people check out his web show.
The Rise To The Top has featured a plethora of people that could easily comprise a who's who of marketing, both online and brick-n-mortar. David's interviewing style brings a friendly, encouraging demeanor to the table. I've yet to encounter an interview that didn't hold my attention all the way through.
Check it out. Here are a few of his most recent shows:
David's site is quite honestly the inspiration for me to start doing interviews. After watching several of his shows I decided that I had to find a way to get started. I started asking him questions; and he responded (Thanks man). I realized that using the equipment I already have I could do it. All it took was some initiative and a willingness to put my mug in front of a camera – yikes!
I was overjoyed when David started talking about fitness and even more so when he accepted this interview.
The Body Transformation Begins – Jet Set Body
See David had become one of us – a Cube Dweller. As he puts it life just sort of caught up to him and he started to realize that his shape was no longer … what he liked. Evidently he's discovered more proof that sitting for hours on end is not beneficial to your health. But he fought back – and won.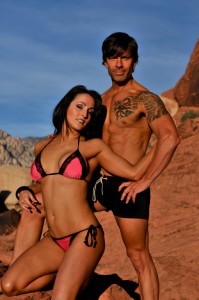 David turned to two friends of his Rob and Kim. He knew they had dug deep into exercise and nutrition. He knew they had found a way to mix fitness into a busy life.
But the story gets exciting when they invite him to be an early tester of their brand-new fitness and nutrition program called the Jet Set Body. David was motivated and jumped in.
Like many of us David had experienced fitness earlier in life, but had hit plateaus or slowed progress. He was now motivated to jump in – or rather jump all in. He listened to their advice, followed their nutrition plan, and belted out their workouts. He worked the program.
Did he get results? You tell me.
IRON MAN Magazine – BodySpace Transformation WINNER
David's results were so awesome that he was selected and WON the Iron Man Magazine – Bodyspace Transformation contest. This contest selects 5 contestants with the best transformation story. His progress and body transformation with Jet Set Body helped him win.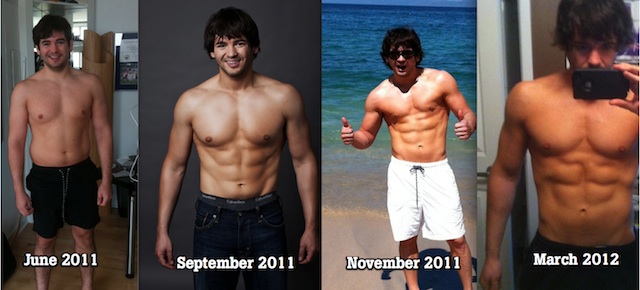 Check out his story and the competition. Pay careful attention to notice that most of the others took years; while David's transformation only took 90 days. Amazing!
Create Awesome Interviews
But perhaps you aren't here just for fitness information. Perhaps you have a side-adventure of your own. Perhaps you work at an organization that could benefit from the social love generated by interviewing awesome and interesting people.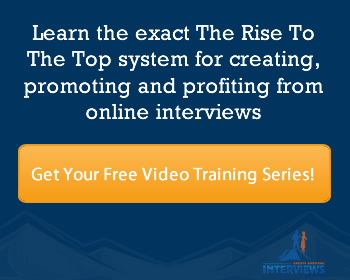 Then here's a chance to learn from David. He's spent time trying out every possible avenue to develop interviews. He's figured it out. Better yet, he is wildly engaging and fun to learn from. I can hardly think of a better combination for a teacher; passionately knows his stuff and can teach.
David has pulled it all together in a program called Create Awesome Interviews.
If you have even the slightest inkling that you could/should be doing interviews, then head on over and check out David's program Create Awesome Interviews.
But wait, there's more … (Sorry I couldn't resist.) Seriously, there's a cool bonus for you if you buy through this link. David has pulled together something extra …
Anyone that purchases through Cube Dweller Fitness will get a special $1,000 bonus interrogation with top internet marketing coach Ryan Lee where he will teach you how to package and sell your interviews directly either as a product or membership site.
But some of you may be saying, "Who's Ryan Lee?"
Ryan is one of the go to trainers for building online businesses. He's been at it since 1999 and has been growing ever since. He's a best selling author of "Millionaire Workout" and "Passion to Profit". He has a subscriber list of over 250,000 people. And he's been featured on Wall Street Journal, and Entrepreneur.
He runs a monthly membership site where you can learn directly from him with new lessons and material each and every month, called the Ryan Lee Inner Circle.



Check out his program and know that David has pulled together some incredible extras in this bonus interview with Ryan.
Got Questions?
David covered a lot of ground in this interview, but hopefully that just started your mind whirling with questions. Let's hear your thoughts and questions. Questions on his amazing transformation with Jet Set Body. Questions about the adventure of building The Rise To The Top. Questions about how to Create Awesome Interviews. Or whatever is on your mind. Let's hear it.