We jumped on the #SmallProductLab challenge to bring the HydroLoop into reality.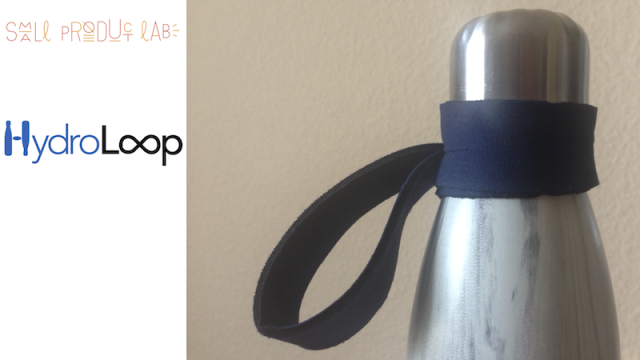 Water – If you're like me you have been told:
You don't drink enough water!
But chances are there's another reaction. Especially when we start talking to coworkers about drinking water. I know I've heard it. I've also been told:
You don't drink enough water!
Whatever it is the pattern is true. Water is an essential part of living life to the fullest and staying healthy.
How much water is right for you? Well have that chat with your doctor, okay!?
Bring It With You
Regardless of how much water we need to consume each day, it turns out to be a fair amount of H2O. For me that means making it easy.
I'm also a sucker for design. I do like products that have been thought out and designed to not only function well but to look great at the same time.
So to stay hydrated, check out S'Well Water Bottles. I love mine.
But … it was missing something. So armed with a 10 day challenge from Gumroad to go from idea to shipping product in their #Small Product Lab we're going to see if we can't help out the swell bottle community.
Introducing The HydroLoop water bottle wrist strap
Carrying a smooth stanless steel narrow neck water bottle around can prove to be challenging. Especially when your hands are already full.
So my wife and I are taking on the 10 day product challenge to create the HydroLoop.
Check out the video, sign up for updates to stay informed on our progress, and be the first to own a HydroLoop for your bottle.

Share with others who've jumped on the S'Well water bottle bandwagon and would appreciate a simple way to carry their bottle with them to stay hydrated.